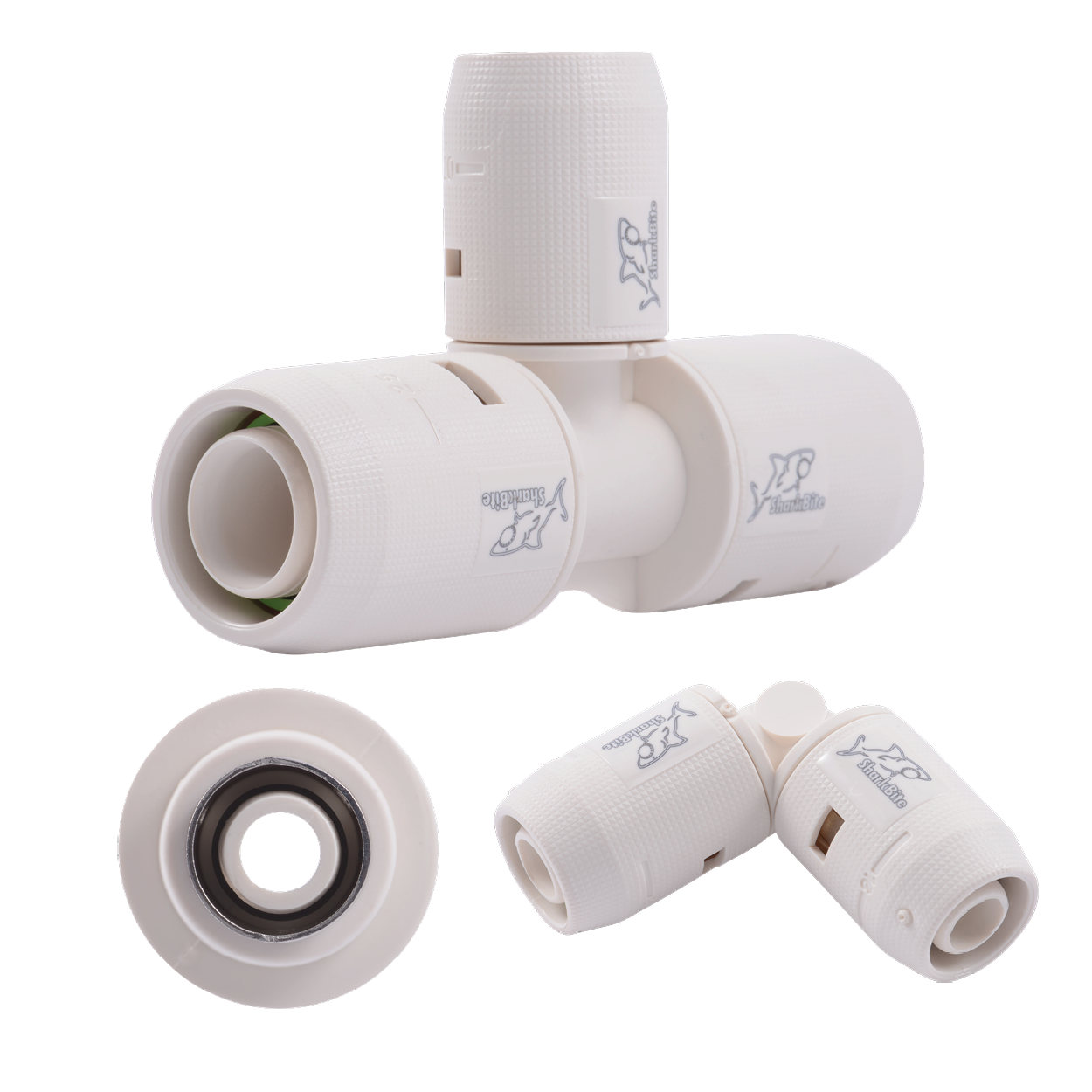 Quick Connection System SharkBite NEXUS System.
SharkBite NEXUS is a quick connection system for plumbing and heating professionals that doesn't require tools for installation.
Our quick connection system for professionals is recommended for newly-built housing and for remodelling/repairs, providing security and quick assembly.
A universal system compatible with PEX, PERT and MULTILAYER pipes.
SharkBite NEXUS system is made of PPSU (Polyphenylsulfone) – BSP threads.
Available in ø 16, 20, 25 and 32 mm