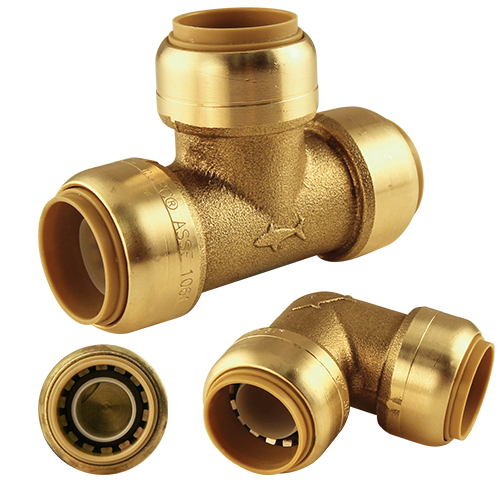 Brass Quick Connection System SharkBite Universal System
SharkBite Universal is a quick connection system made of brass for plumbing and heating installations that does not require the use of tools.
This brass quick connection system for professionals is recommended for remodelling / repairs, providing security and quick assembly.
This universal system is compatible with PEX, PERT and MULTILAYER pipes.
Made of brass. (DZR -CW602N)
Available in 16, 20 and 25 mm